Drama
Progress and Outcomes
As a department, we are keen to ensure that every child receives an enriching experience by studying Performing Arts. Our goal for each student is to be provided with opportunities during their 5 year journey.
We expect all students to achieve to the best of their ability and endeavour to provide as much support as a possible in order for them to succeed independently.
Curriculum
Key Stage 3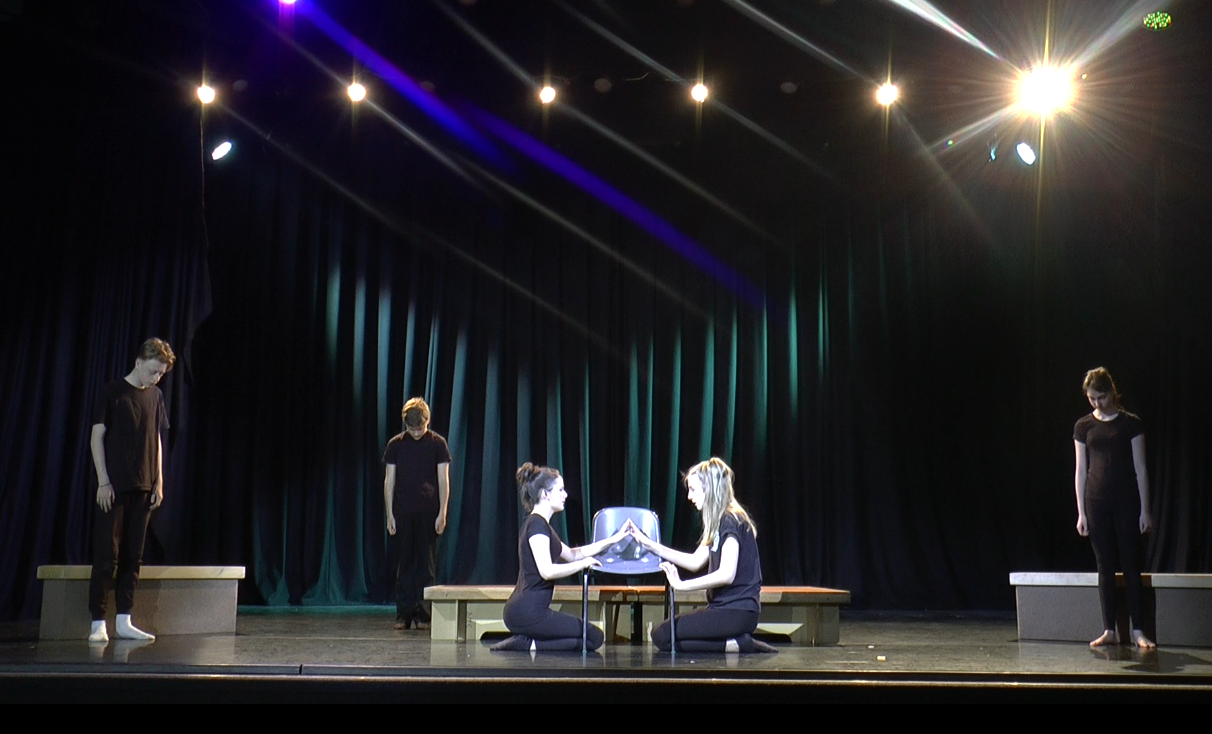 In Year 7 and 8 all students have the opportunity to take part in Performing Arts lessons. They will learn basic Drama skills as well as improving their speaking and listening skills. They will also learn how to adopt a dramatic vocabulary and utilise a range of practical styles. Students will be assessed after every topic and will give feedback to their peers.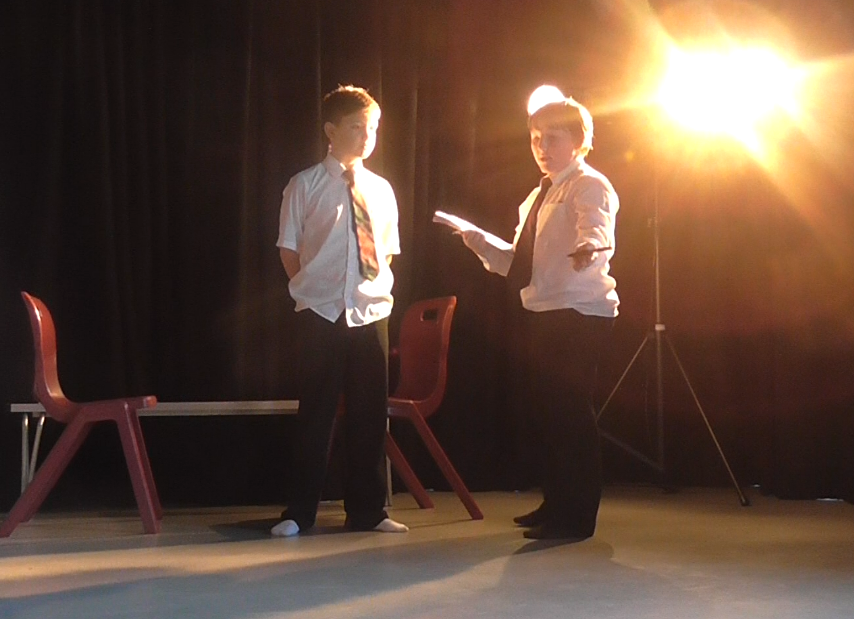 Students will cover a wide variety of topics in Drama including:
Physical Theatre
Trestle Theatre Masks
Making a Movie Trailer
Script work from Shakespeare, Roald Dahl and Alan Ayckburn
During this course students will learn, practise and apply the basic dramatic techniques needed to progress to Key Stage 4. Students are encouraged to work with a variety of other students and perform their work at every opportunity.
Techniques are learned at Key Stage 3 through a variety of topics and theatre genres:
Freeze Frame
Hot seating
Narration
Mime/movement
Thought Tracking
Slow motion
Script writing
Monologue
Students will be assessed after every topic and will give feedback to their peers.
Key Stage 4
Key Stage 4 – AQA GCSE Drama
By starting the GCSE in Year 9, students are able to better equip themselves with the skills required for Years 10 and 11. The following courses are offered:
The GCSE is broken down into 3 components: Understanding Drama, Devising Drama and Texts in Practic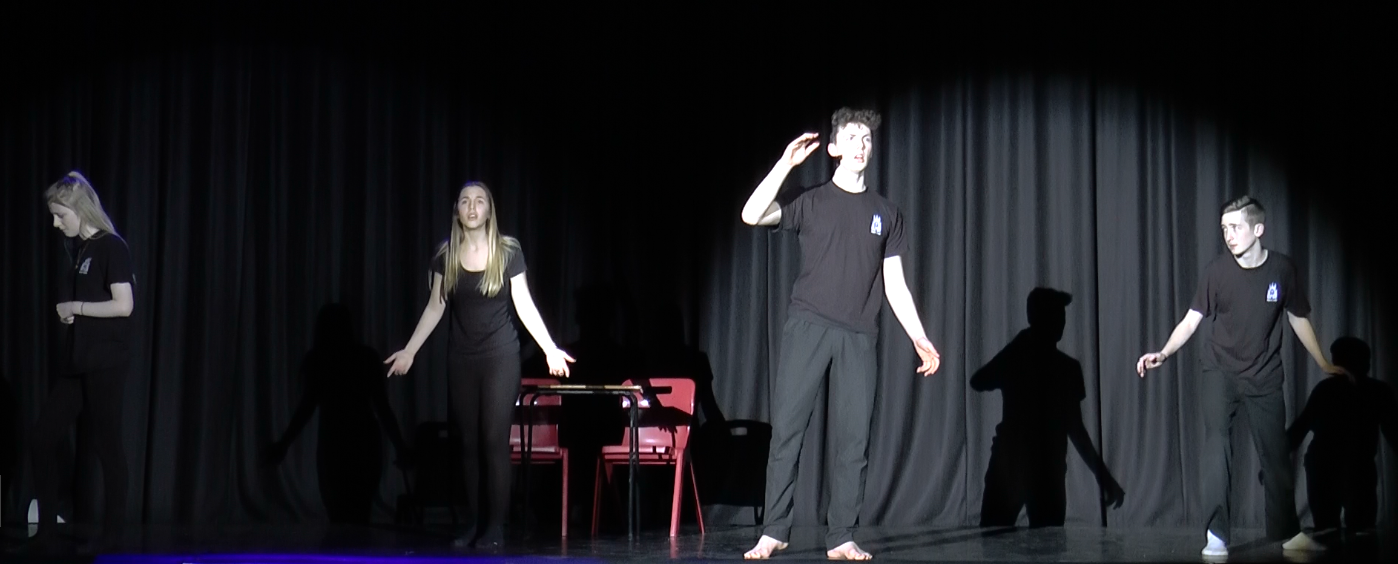 We will be exploring artistic intention and taking scripts form Play to Stage. Students will explore 2 set texts through their GCSE and one script, focusing on their acting ability. Students will be given a stimulus in order to create a piece of practical work to performance standard, documenting the process along the way through a devising log and written evaluation. Students will sit a written exam at the end of year 11 accumulating everything they have learnt over the 3 year GCSE Course.
You are able to perform but also work on directional and production skills such as lighting, costume, sound, set/props etc.
Students at The Bishop of Winchester Academy can enjoy an exciting and inclusive programme of study in drama at both key stage three and four.
Key Stage 4 - Award and Certificate in BTEC Performing Arts (Acting)
Students can expect an exciting, creative and practical course. They are given the opportunity to work with other students to create original pieces of drama through a series of lively, demanding and enjoyable lessons; students will develop their communication skills and confidence as performers.
Students that choose this option must have:
A willingness to take risks
Energy and enthusiasm
Commitment and creativity
Confidence
Self Discipline
Imagination
Students will study:
How to communicate to an audience
How to structure and shape a piece of drama
How to develop character
Different styles and conventions of drama
How to devise, direct and perform
Students will be expected to work on scripted, devised and improvised drama
Resources
The Drama department consists of one large Drama Studio which is accessible for students to use during break, lunch and after school for rehearsals and for students to develop their Drama Skills.
A fully equipped theatre including a Bose theatre sound system and lighting.
A computer room, including Apple Mac computers for students to edit performances and compile videos.
Props and costumes to aid with character development.
Extra-Curricular Opportunities
The school proudly offers a variety of extra-curricular music activities for all students of all abilities.
After school Drama Club where students can work with other students across all year groups to develop their Drama skills using scripts and workshops. This also gives students an opportunity to create a network of like-minded people who share a passion for Drama and Theatre
The School Production – The department aspire to give students the opportunity to be part of the school production in many forms. This can range from acting, singing, stage crew and set design.
External Partnerships
As an academy, we aim to provide enriching experience that benefits the student's learning.
We regularly arrange theatre trips to local theatre companies to experience a range of theatre performances and styles, but also broaden their knowledge and understanding of the Performing Arts Curriculum.
Students will benefit from private workshops with The Actors Wheel Theatre Company to build upon their acting skills.