A Level Fine Art
Why choose Fine Art?
A Level Fine Art provides students with opportunities to develop personal responses to ideas, observations, experienc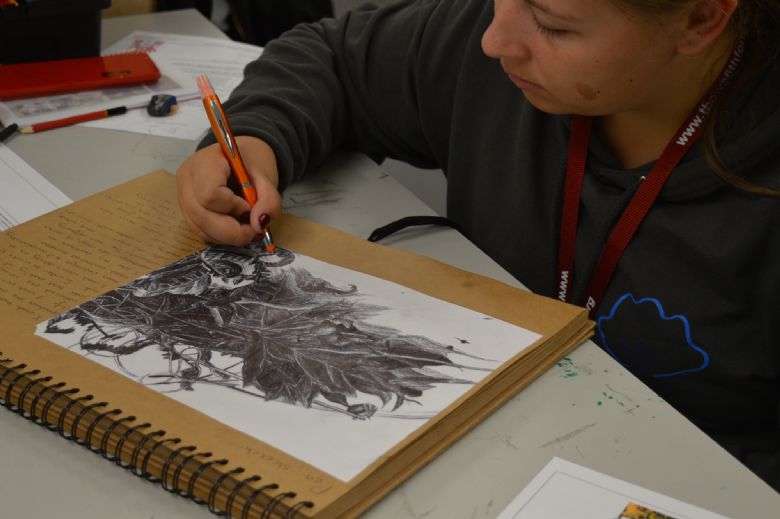 es, environments and cultures in practical, critical and contextual forms.
This four-unit specification, requires students to develop their ability to show a range of skills. These include:
independence of mind in developing their own ideas
an interest and enthusiasm for art and design
the experience of working with a range of media, including traditional and new media and technologies
an awareness of different roles, functions, audiences and consumers of art and design practice.
How will I learn?
You will build a portfolio of practical artwork, which will comprise observation based drawing, unit projects, final pieces, large scale works, sketchbooks containing development and research work, and some written work and presentations.
For more information, click on the link below;