Year 9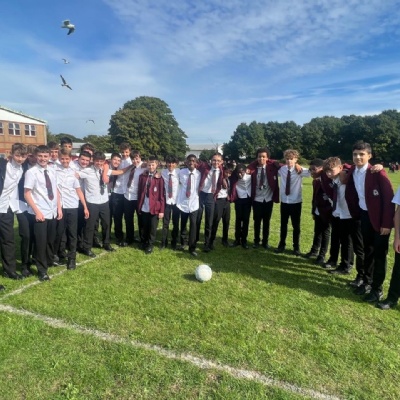 Head of Year 9, Miss Faramus, been delighted to see some of our Year 9 boys playing football every break and lunchtime since returning after summer break.
The physical health benefits of football are obvious. But what we rarely hear about are the benefits related to mental health. A new study has finally proved a link between the game and mental health, and the results are really exciting.
Miss Faramus says, "I think I will now need to look into getting them sports bibs! As it is taken very seriously, we could potentially have a future footballer on our grounds."