UK Maths Challenge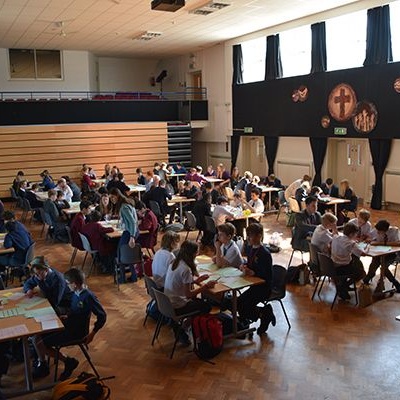 On Thursday 19th April, TBOWA hosted a regional heat of the UK Maths Trust Team Competition.
Twenty teams from around Hampshire and Dorset competed for the chance to contest the national final in London. The event is for teams of four, made up of pupils in Year 8 and Year 9, and involves various challenges including a group round, a crossnumber (a mathematical crossword) and a relay race which requires speed of thought and proble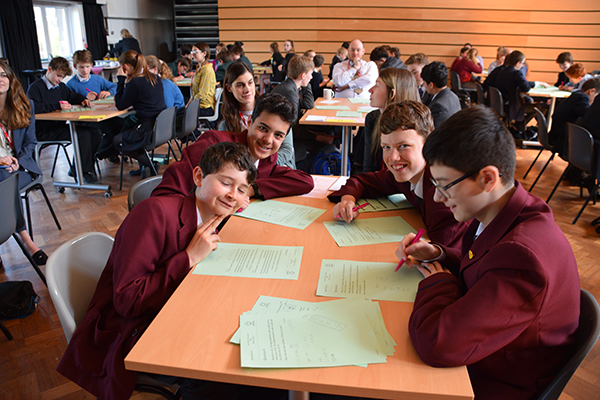 m solving skills.
The Bishop of Winchester team of Alex Mills, Leo Kaper, Rhys Day and Luke Yatim-Slater conducted themselves well and thoroughly enjoyed the various tasks, especially the crossnumber. The events was won by the team from Poole Grammar School – we wish them well in the National Final.