6th Form
Welcome to TBOWA 6th Form
6th Form Open Evening for 2024 entry
Thursday 12th October 2023, 5.30pm - 7.30pm with Principal's address at 6pm.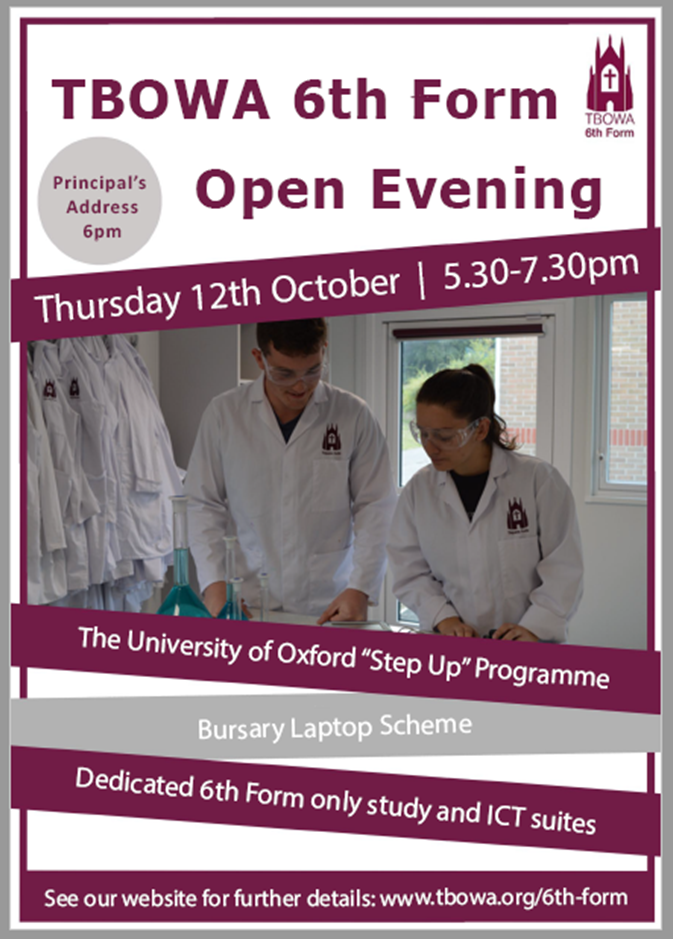 If you are unable to attend our Open Evening, then please book a slot on one of our coffee mornings in the New Year (booking form will go live after Open Evening).
---
At The Bishop of Winchester Academy, we provide an outstanding post-16 education, offering high quality teaching through an exciting and diverse curriculum of both academic and vocational courses.
Students can choose to study A Levels, subjects from the vocational pathway or a combination of both. Students receive outstanding pastoral support and guidance, with a wide range of enrichment activities. There are weekly guest speakers to develop their skills and interests and broaden experiences, and we offer frequent opportunities to visit Universities.