Computer Science
"Most students make at least good progress. An increasing number make outstanding progress."

(Ofsted July 2013)
Computing is held in high regard at the Academy and the Computing department has benefitted from substantial investment recently. Students can logon to remote desktop from any computer connected to the internet and gain access to programmes and files as if they were sitting in front of a computer during lessons.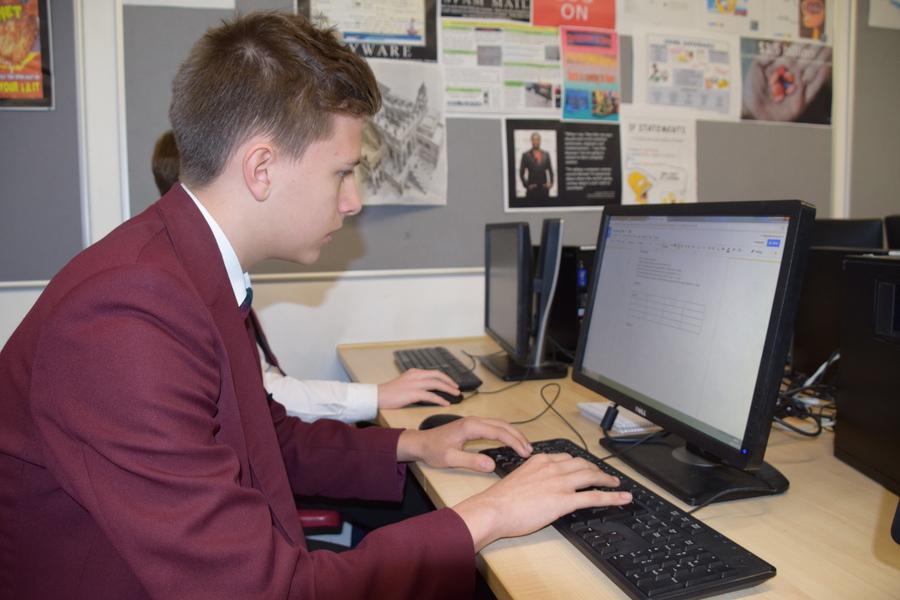 Key Stage 3
(Years 7 and 8)
Students study a range of computing topics as well as developing their Digital Literacy. Touch typing and common digital applications, such as Word and PowerPoint are introduced at the start of the year 7 to enable all students to produce work in a digital format. Computational Thinking is introduced in Year 7 and developed in Year 8, with a focus on algorithms. Students learn to program in Python and HTML. Key aspects of the topic are introduced, such as what computers are, how they work, and how they are used.
Key Stage 4
Pupils will be encouraged to work independently and develop skills in a variety of software applications, including Microsoft and Adobe software.
Computing GCSE
Computing GCSE is offered as an option in year 9. This is a 3 year course which consists of two exams at the end of year 11 and a piece of assessed coursework completed under exam conditions.
Students work with the Python programming language building on the key components of Sequence, Selection and Iteration through a range of challenging and stimulating programming projects that develop key skills and understanding Students examine fundamental concepts in computing in further detail, including: Computational Thinking, Decomposition, Abstraction. Algorithmic design and development of flowcharts and pseudocode, Data Representation, Hardware, design and architecture. Network design, management and the Internet, Threats, ethics, legislation and software.
Key Stage 5
Students have the choice of a coursework based course at Level 3 (The Cambridge Technicals Level 3) or A Level Computing. More detail are available on the 6th form pages