Geography
Key Stage 3
Geography aims to deliver lessons to help develop knowledge and understanding of current issues in our local area and issues of a global scale. Students will investigate our planet and its people, as well as study its physical features and how they were formed. Students will gain an understanding and appreciation of different cultures from all the over the world. Key Stage 3 Geography also develops useful skills such as map reading, ICT skills and problem solving.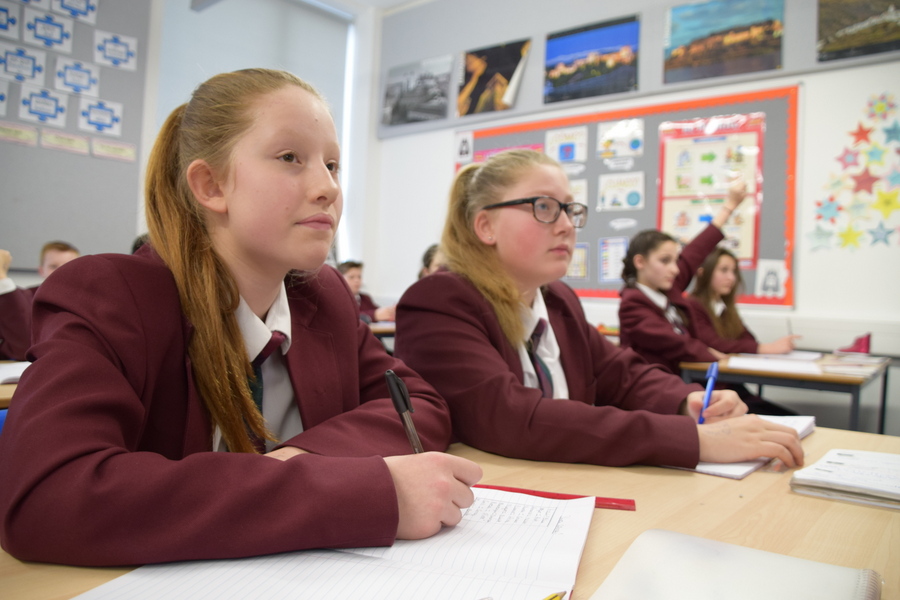 Year 7 students will learn the following topics:
Map Skills
Settlement
Coasts and rivers
Natural Hazards
Year 8 students will cover the following topics:
Ecosystems
Population and migration
Weather
Development
Key Stage 4
Is GCSE geography for you?
Geography is for those students who:
Have an opinion!
Have a sense of place.
Care about issues affecting people and the environment
Want to study a subject that is relevant to your own life and experiences
Want to do practical as well as class based work and fieldwork
Enjoy finding out about other cultures, places, landscapes and events
Are fascinated by people and their actions
Want to help change the world for the better!
The GCSE Geography course is will follow the AQA Specification. There are 3 written exams. The first is based on physical geography and the second is based on human geography. A third paper will look at fieldwork techniques and will also include a decision making exercise.
All students will study the following units;
Paper 1. Physical Geography
– The Challenge of Natural Hazards
– Living World
– The Physical landscape in the UK
Paper 2. Human Geography
– Urban Issues and Challenges
- Changing Economic World
-Challenge of Resouce management
Paper 3.
- Field work investigations
- Decision making exercise (DME)
Why is GCSE geography useful?
We live in a world of amazing beauty, infinite complexity and rigorous challenge. Geography is the subject which opens the door to this dynamic world and prepares each one of us for the role of global citizen in the 21st century. Through studying Geography, people of all ages begin to appreciate how places and landscapes are formed, how people and environments interact, what consequences arise from our everyday decisions, and what a diverse range of cultures and societies exist and interconnect. Geography is a subject which builds on young people's own experiences, helping them to formulate questions, develop their intellectual skills and find answers to issues affecting their lives. Through Geography, people learn to value and care for the planet and all its inhabitants.
For many jobs it is a real help if you have taken Geography. Geography graduates are extremely employable at present! The information below gives an idea of what Geography could provide as potential careers.
POTENTIAL CAREERS
Art / DT • advertising • architecture • cartography • landscape architecture
Science • agriculture • environmental health • estate management • nature conservation
Maths • banks • building • societies • business • civil service
English • law • publishing
History • archaeology • libraries • museums
Modern languages • business • bilingual secretary • overseas marketing • leisure and tourism
Maths and science • civil engineering • meteorology • mining • navigation • photography
Various subjects leisure services • sport and recreation management • social and youth work • surveying • transport services • local authority administration • teaching