Media
Media Studies at KS4
Students in Year 10 have the opportunity to choose to study a double GCSE in Media Studies. This subject provides students with an excellent insight into the world of mass communication. Through the course (examination board AQA), we study everything from the language control of advertising to the cinematography of creating a blockbuster, from understanding audience theories to reinterpreting news programmes for a new generation.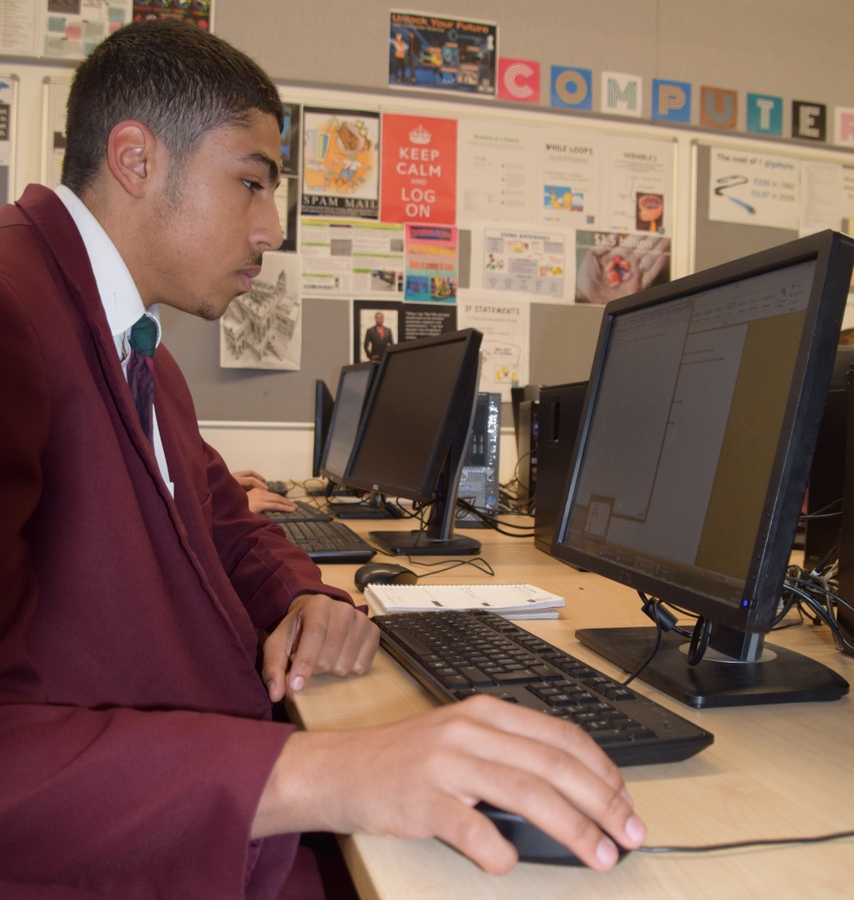 The course combines researching and reviewing existing projects and then focuses on the creative elements of media through the design and production of such items as DVD covers, film trailers, posters, magazines and websites.
This very practical, yet academic GCSE provides an insight into a vast new network of jobs and also develops the analytical, research and teamwork skills required to provide all students with a sure footing into further study.