Royal Visit 2015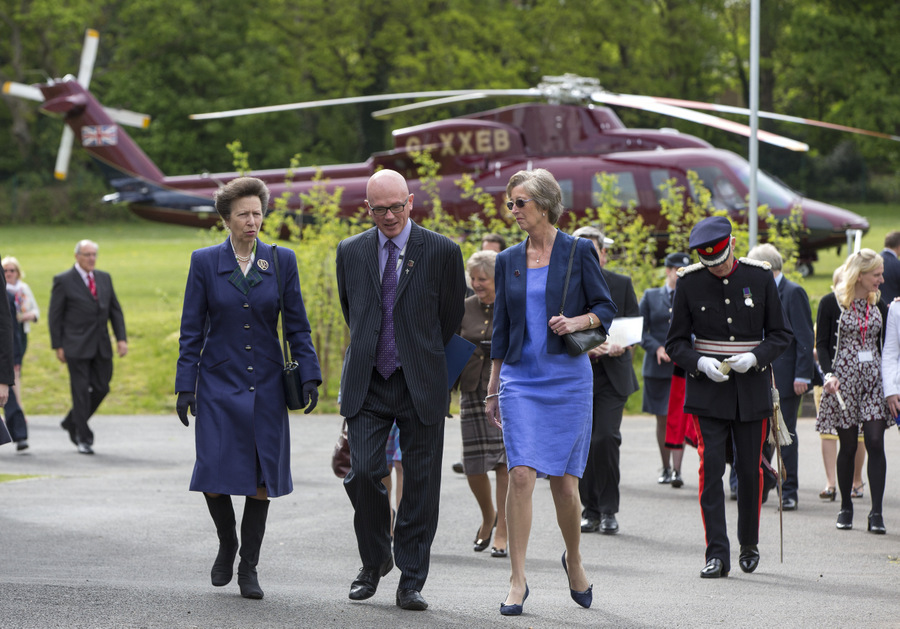 The Bishop of Winchester Academy received the royal seal of approval when HRH The Princess Royal officially opened the new buildings.
HRH Princess Anne unveiled a plaque commemorating The Bishop of Winchester Academy's new state-of-the-art facilities which Principal, Paul McKeown, said were in the making for 12 years.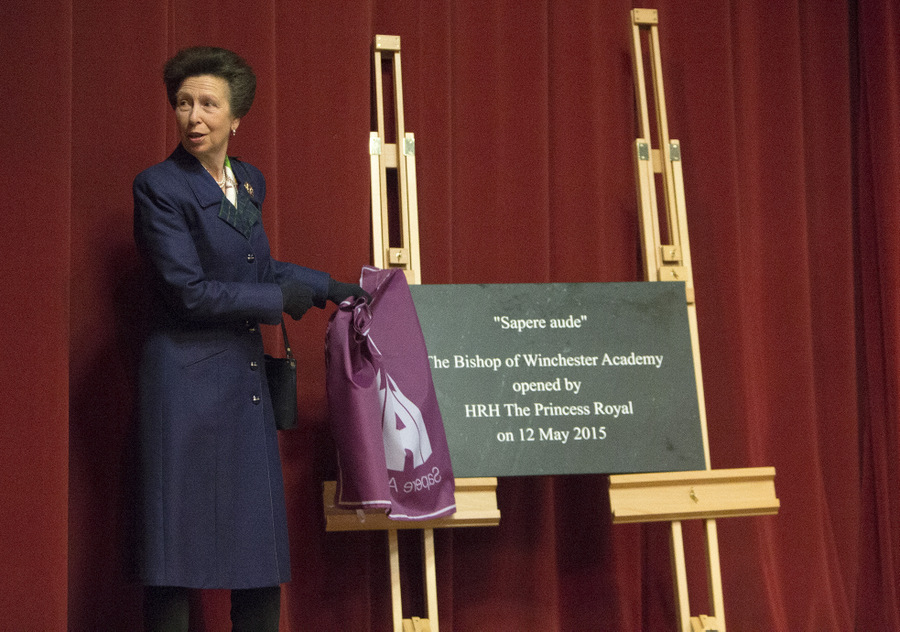 Mr McKeown also spoke to Princess Anne about how the academy has been transformed to become a place that the children were right to be proud of, as well as being 'a monument to the local area.'
Princess Anne also made a short speech in a school assembly, commending the work of the staff and students, adding that ' the whole ethos of the school has changed.'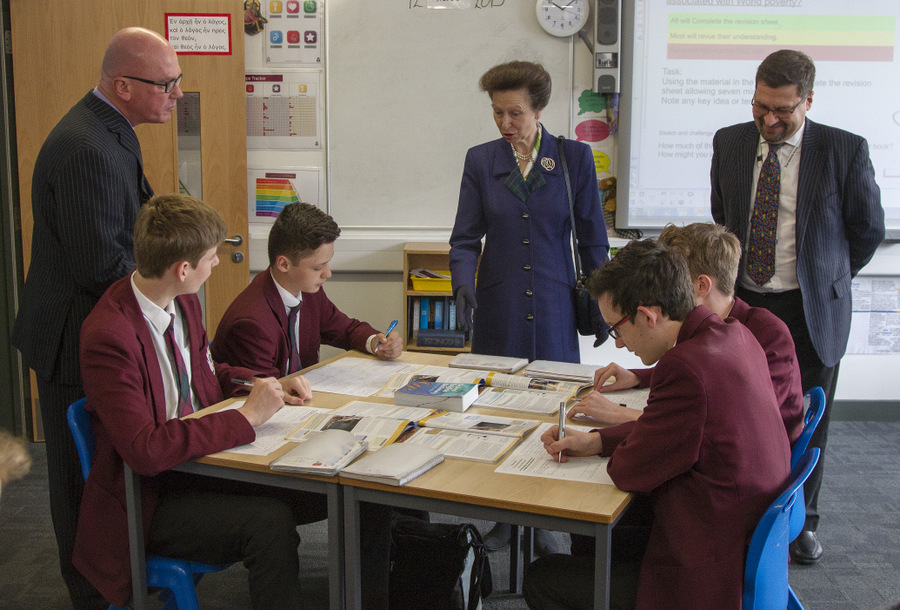 She added: "May I congratulate you on what you have achieved and say what a pleasure it is to see the success of the school."
As well as looking at the academy's promising students on the trampoline and playing cricket in the sports hall, Princess Anne also spoke to young people in a religious education lesson and was introduced to art and enterprise and innovation students.
Following the royal visit, principal Paul McKeown said: "Today we have had a wonderful celebration at the Bishop of Winchester Academy.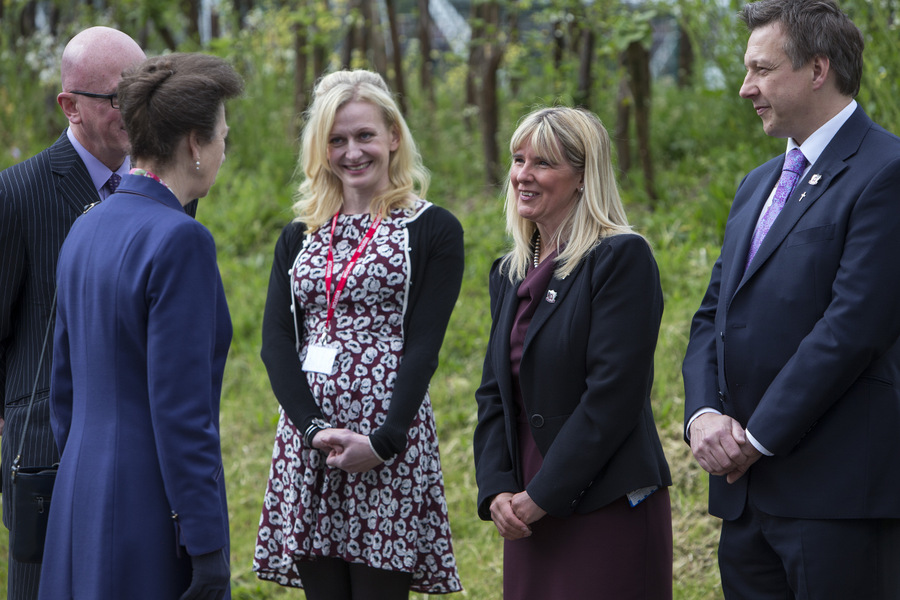 "We were privileged to have Her Royal Highness, the Princess Royal, come and officially open the new buildings.
"She gave up a huge amount of her time, along with the other dignitaries, which has made this a very memorable occasion for our students and staff and will certainly stay with us for a long time."
When asked what Princess Anne said about the academy, Mr McKeown added: "She said what a great job we had done and to carry on with the really good work that we are doing in this part of the world."