A Level Geography
Why choose Geography?
Key Stage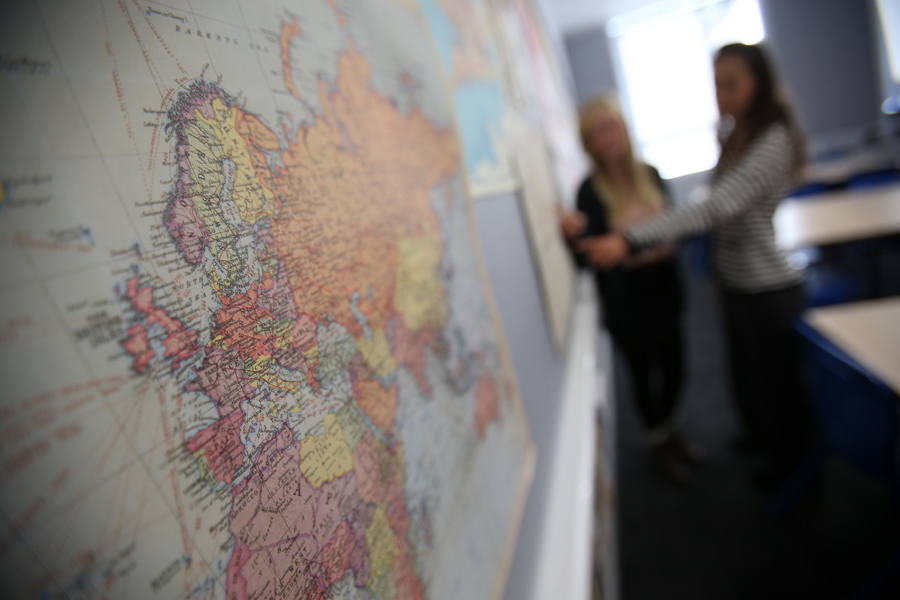 Five Geography will enable students to explore the world, its issues and their place in it. Whilst there is similarity in the topics covered, these are investigated in more complexity and strong links within each topic are developed. Concepts and themes are revisited at different levels of complexity with a requirement for increasing the breadth of study, a wider range of scales studied and more mature awareness and understanding of relevant issues facing the 21st century globalised world. Students at A-level need to undertake four days of fieldwork in relation to human and physical processes which then leads to an independent investigation of 3-4,000 words, students have a degree of freedom in choosing the topic and unusual or imaginative ways of collecting data are encouraged as longs as they can be justified in the context of the investigation.
This stimulating subject builds bridges the gap between Arts and Sciences and enables students to develop a range of skills providing a good basis for Higher Education and future employment.
How will I learn?
You will investigate geographical issues through a variety of teaching and learning styles ranging from independent research to group work and presentations. You will be encouraged to read widely around the topics and contribute to class discussions. You will also have opportunities to study the subject in the field and bring first hand observations into the classroom. IT skills such as Internet research and data presentation will become an integral part of your work.
For more information, click the link below;