A Level Geography
Why choose Geography?
Are you interested in today's world? Do you want to find out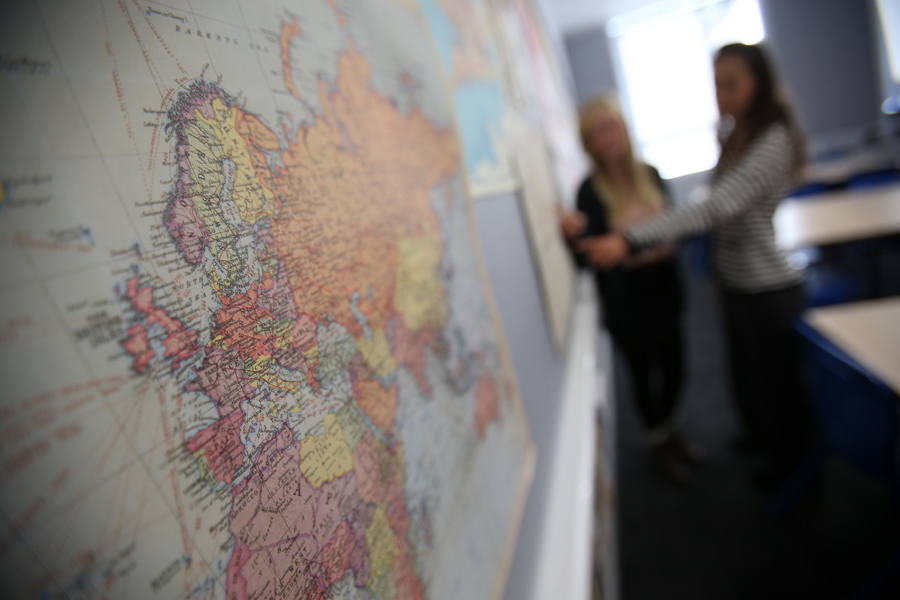 more about topical issues currently in the news? Topics like river flooding, coastal management, problems of rapid population growth and the environmental impact of energy production? Then Geography is the subject for you. This stimulating subject builds on knowledge gained at GCSE level. It bridges the gap between Arts and Sciences and may profitably be studied in combination with a wide range of other subjects. The course enables students to develop a range of skills providing a good basis for Higher Education and future employment.
How will I learn?
You will investigate geographical issues through a variety of teaching and learning styles ranging from independent research to group work and presentations. You will be encouraged to read widely around the topics and contribute to class discussions. You will also have opportunities to study the subject in the field and bring first hand observations into the classroom. IT skills such as Internet research and data presentation will become an integral part of your work.
For more information, click the link below;