3 - 5 May 2022 Unifrog Subject Discovery Webinars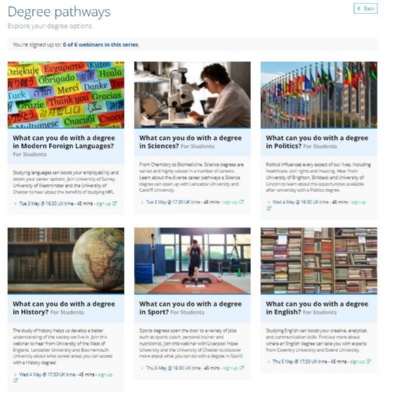 Unifrog are running a series of free webinars for students in years 10 - 13 to explore where different degrees can lead.
Each 'What can you do with a degree in...?' webinar will feature experts from top universities looking at the skills different degrees teach and what careers they can lead to.
This time they are focusing on degrees where career pathways can be less obvious, including Sports, Sciences, English, Politics, and Modern Foreign Languages. Log into your Unifrog account and access the Webinar tool to sign up now.