Dorset Careers Hub LIVE - 7 & 8 January 2023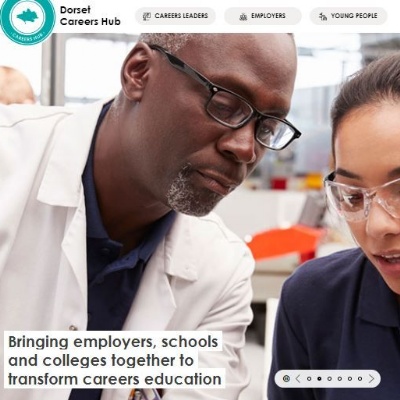 We are excited to launch our new initiative, 'Dorset Careers Hub Live', a weekend of public drop-in sessions taking place at the start of the new year.
Offering another opportunity for students (and parents/carers) to find out more about post 16 education and career pathways, and consider their options, in an informal and impartial setting.
Exhibitors:
Level 6 qualified careers adviser
Independent local HR representatives offering advice on CV writing and interview techniques
The ASK Programme providing practical information about applying for an apprenticeship
Information from local FE and T Level providers, universities, and SUN.
Free to Attend: Turn up on either day! No appointment necessary