It's Not Too Late!
Have you missed the UCAS deadline for this year, but now think you that you want to go to university in September? Well, it's not too late to apply! Many universities and colleges will have spaces available on their courses which you can apply for, so you still have time to find a degree to suit you.
It's Not Too Late! is the new resource for Southern Universities Network (SUN) to support students who are not sure what their next steps are after college/sixth form. This helpful video gives an overview of late applications, timelines, and a jargon buster! The video is aimed at students and parents/carers who may be unsure what the late application process is, or do not know what they want to do next.
You can also access a printable UCAS late application timeline, so you are aware of key dates coming up in the late application process.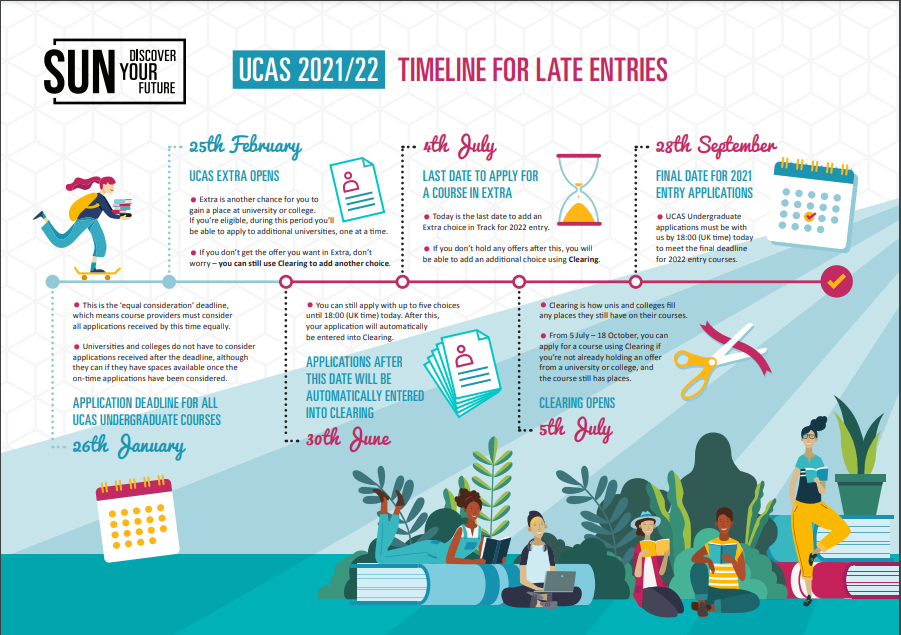 Student Finance
One of those key dates is Student Finance. Applications are now open for this academic year. If you are still unsure about what your next steps might be, it may be a good idea to apply for student finance in case you do decide to go to university.