Sparsholt College Open Event - Saturaday 4 February 2023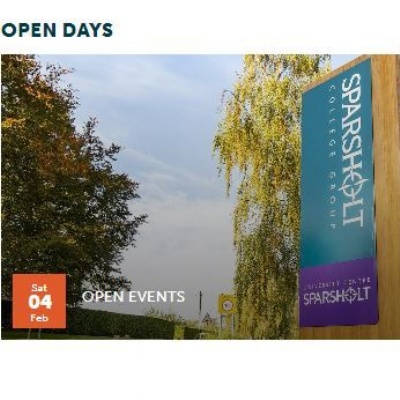 Registrations are open for Sparsholt College's next open event on Saturday 4 February 2023.
To attend, students will need to register for the event as soon as possible by visiting Experience Sparsholt - Sparsholt College Hampshire as events do fill up quickly! At this event students will have a tour of the subject area they are interested in at a specific time which they will book in advance.
Find out more with The Digital Handout includes links to a presentation with voiceover and other useful online content. You can access this in the attached document below.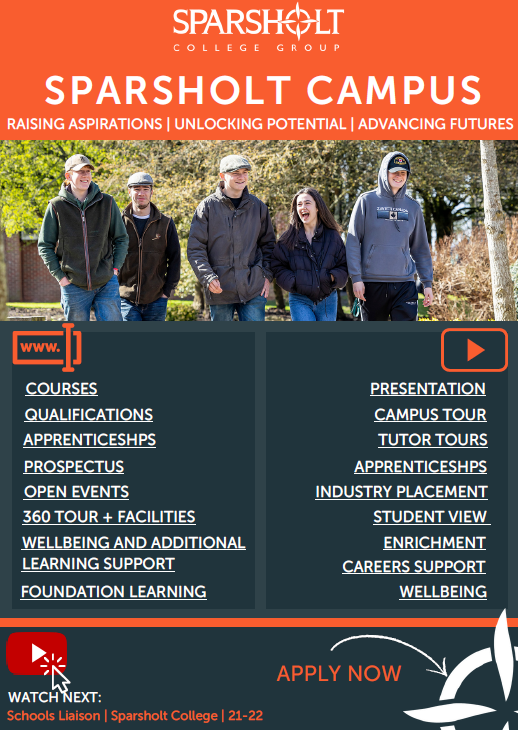 Finally, it is not too late to apply to Sparsholt College as applications are still open and students can apply by visiting the Sparsholt website or by using How to Apply - Sparsholt College and University Centre Sparsholt.