Unifrog Next Steps Fair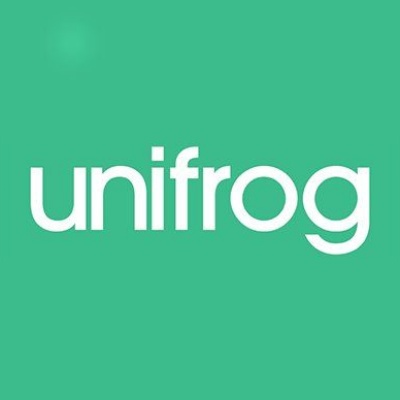 Announcing Unifrog's event of the year: the Next Steps Fair!
Our Next Steps Fair is back, just in time for National Careers Week 2023! Get students thinking about their post-school pathways with this unique opportunity to chat directly to universities, employers, and apprenticeship providers.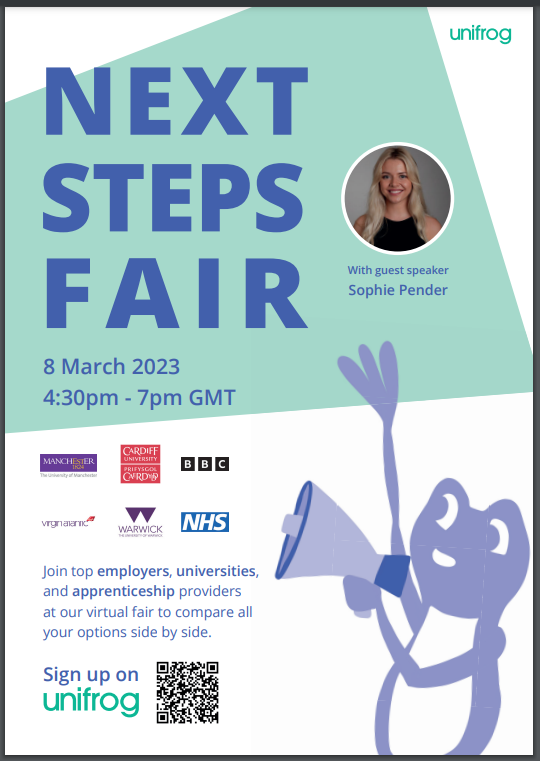 What is it?
The Next Steps Fair is a free, unique opportunity for Year 10-13 students to compare all their post-school options in one place. It'll help them make an informed decision about their best next steps.
Students will join live sessions and chat one-on-one with top UK universities like the University of Manchester and University of Warwick, plus big name employers and apprenticeship providers like the BBC and EY.
They'll get the chance to ask their burning questions on entry requirements, what a normal day in different industries looks like, and what skills top employers really look for in applicants!
When?
The virtual fair will take place after school on Wednesday 8 March, from 4:30-7pm. Find the full event agenda below.
Who's the guest speaker?
As the event also falls on International Women's Day, we'll be kicking off with a Q&A from Sophie Pender, Forbes 30 under 30 founder of The 93% Club. Sophie set up the UK-based non-profit to unite working class university students, and support them to find employment after graduating.
She'll be discussing how she grew the organisation into a success, how she achieved all A*s at A level whilst working 2 jobs, and what it was like being the first study at university in her family.