Unifrog Next Steps Virtual Careers Fair - 8 March 2022 - 5.00-8.00pm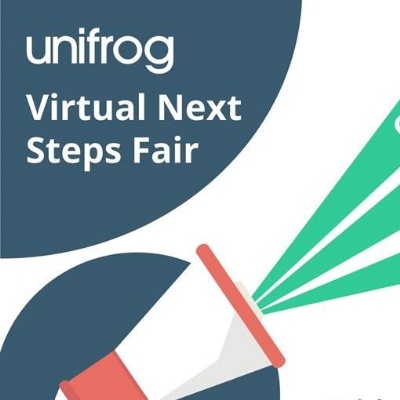 As part of National Careers Week 2022, Unifrog are hosting a virtual Next Steps Fair for students on 8 March, 5-8pm.
The Fair will give students a unique opportunity to compare all the different post-school pathways side-by-side. Unifrog are also super excited to announce that Joe Wicks MBE will be kicking things off with a unique insight into how he got to where he is today and the importance of following your passion when it comes to students finding their dream career!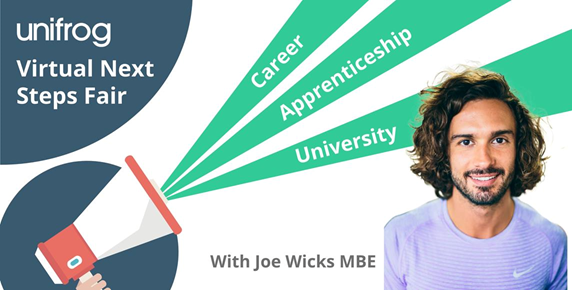 Who will students hear from?
The fair will give students the chance to hear from employers, universities, and apprenticeship providers in expert live sessions and drop by their virtual booths to chat with them directly!
We have 50+ UK universities joining, including:
University of Cambridge
University of Glasgow
University of Manchester
University of Bath
Liverpool John Moores University
And top employers and apprenticeship providers, including:
Morrisons
British Airways
Unilever
Dyson
PWC