Houses ​​​​​​​​​​​​​​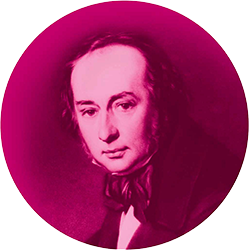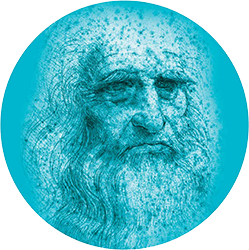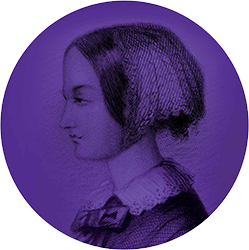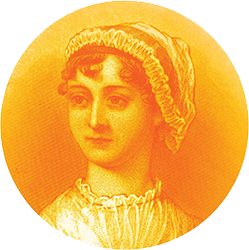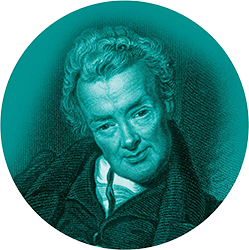 To promote a sense of community and belonging, and to enthuse students in friendly competition, we take pride in our house system. Students are allocated one of five houses for which they will strive to earn and achieve house points and compete against the other houses in events such as sports day. The house points achieved throughout the year link to our reward system where we celebrate the success of students on a regular basis.
Austen
Jane Austen; An English novelist known primarily for her six major novels which interpret, critique and comment upon the life of the British landed gentry at the end of the 18th century. Her most highly praised novel during her lifetime was Pride and Prejudice, her second published novel. Austen's plots often explore the dependence of women on marriage in the pursuit of favorable social standing and economic security. A significant transition in her posthumous reputation as an author occurred in 1869, fifty-two years after her death, when her nephew's publication of A Memoir of Jane Austen introduced her to a wider audience. Austen's most successful novel during her lifetime was Pride and Prejudice, which went through two editions at the time. Her third published novel was Mansfield Park, which (despite being largely overlooked by reviewers) was successful during her lifetime.
Brunel
Isambard Kingdom Brunel; An English mechanical and civil engineer who is considered "one of the most ingenious and prolific figures in engineering history", "one of the 19th century engineering giants", and "one of the greatest figures of the Industrial Revolution, who changed the face of the English landscape with his groundbreaking designs and ingenious constructions". Brunel built dockyards, the Great Western Railway, a series of steamships including the first propeller-driven transatlantic steamship and numerous important bridges and tunnels. His designs revolutionised public transport and modern engineering.
Da Vinci
Leonardo da Vinci; An Italian polymath whose areas of interest included invention, painting, sculpting, architecture, science, music, mathematics, engineering, literature, anatomy, geology, astronomy, botany, writing, history, and cartography. He has been variously called the father of paleontology, ichnology, and architecture, and is widely considered one of the greatest painters of all time. Sometimes credited with the inventions of the parachute, helicopter and tank, he epitomized the Renaissance humanist ideal.
Nightingale
Florence Nightingale; A celebrated English social reformer and statistician, and the founder of modern nursing. She came to prominence while serving as a manager of nurses trained by her during the Crimean War, where she organised the tending to wounded soldiers. She gave nursing a highly favourable reputation and became an icon of Victorian culture, especially in the persona of "The Lady with the Lamp" making rounds of wounded soldiers at night. In 1860, Nightingale laid the foundation of professional nursing with the establishment of her nursing school at St Thomas' Hospital in London. It was the first secular nursing school in the world, now part of King's College London. Her social reforms include improving healthcare for all sections of British society, advocating better hunger relief in India, helping to abolish prostitution laws that were over-harsh to women, and expanding the acceptable forms of female participation in the workforce.
Wilberforce
William Wilberforce; An English politician, philanthropist, Evangelical Christian and a leader of the movement to abolish the slave trade. A native of Kingston upon Hull, Yorkshire, he began his political career in 1780, eventually becoming the independent Member of Parliament for Yorkshire (1784–1812). He had a lifelong concern for reform and in 1787, he came into contact with Thomas Clarkson and a group of anti-slave-trade activists, including Granville Sharp, Hannah More and Charles Middleton. They persuaded Wilberforce to take on the cause of abolition, and he soon became one of the leading English abolitionists. He headed the parliamentary campaign against the British slave trade for twenty years until the passage of the Slave Trade Act of 1807. Wilberforce was convinced of the importance of religion, morality and education. He championed causes and campaigns such as the Society for the Suppression of Vice, British missionary work in India, the creation of a free colony in Sierra Leone, the foundation of the Church Mission Society, and the Society for the Prevention of Cruelty to Animals.