Work Experience and Volunteering

We believe that gaining experience in a work place or organisation is a valuable part of a broad careers curriculum. Over 95% of schools and colleges identify employability skills and increased self-confidence as key benefits of experiences of work. Students will gain important insights into their career interests and values, which will help them with their future decision-making and that they will relate and apply the skills they are learning at school in the workplace. Career management skills such as organising, negotiating, networking and self-presentation can also be practised.
YEAR 10 STUDENTS
Students will participate in a work experience programme where they arrange and attend a one-week placement with a business or organisation. For the 2023 - 2024 academic year the placement week is 3 - 7 June 2024. Students are provided with advice and guidance to support them in identifying possible work experience interests and are encouraged to carry out their own 'job search' and application activities.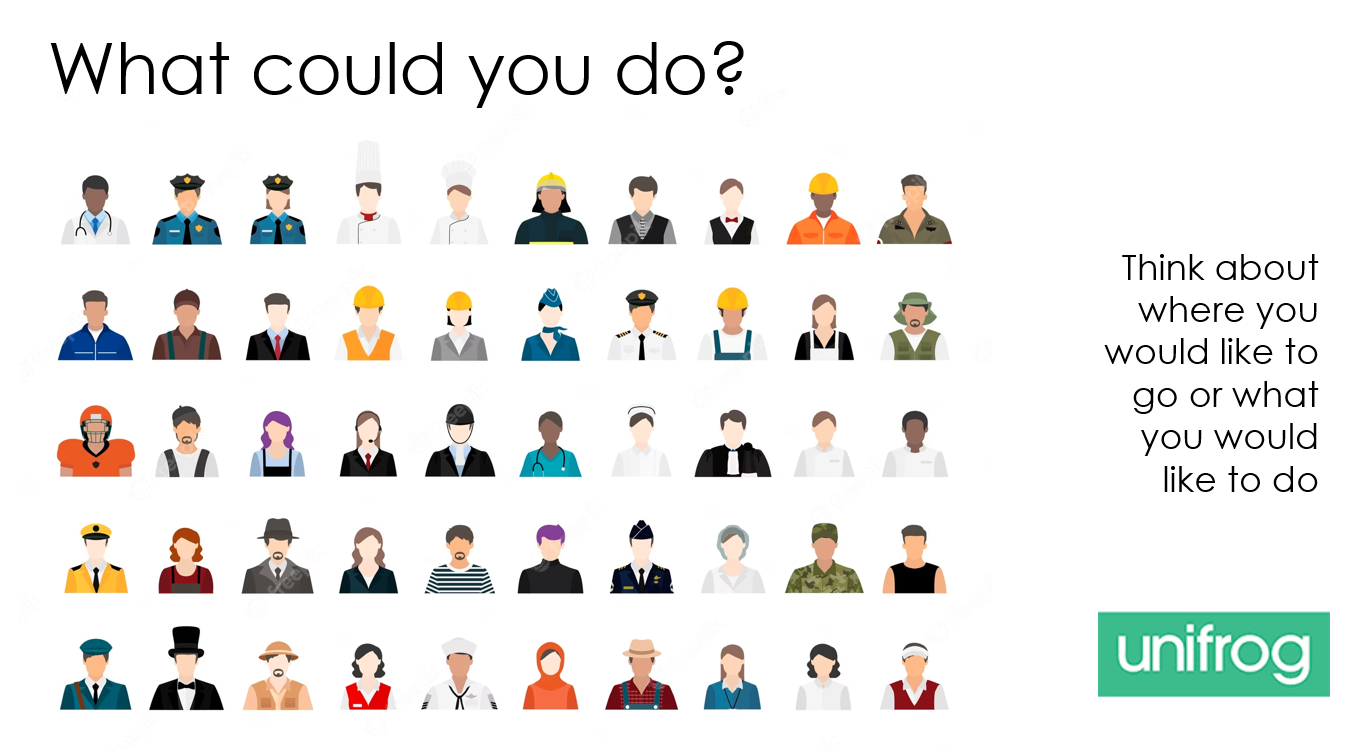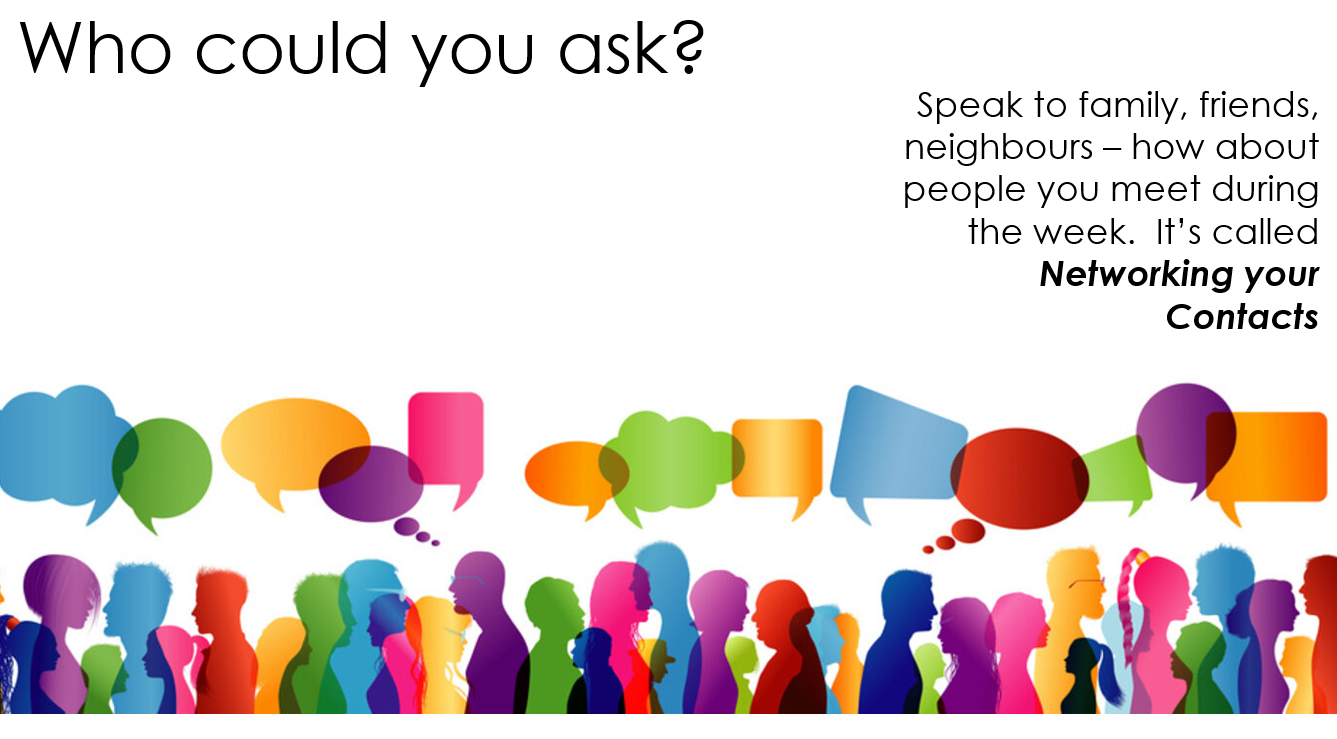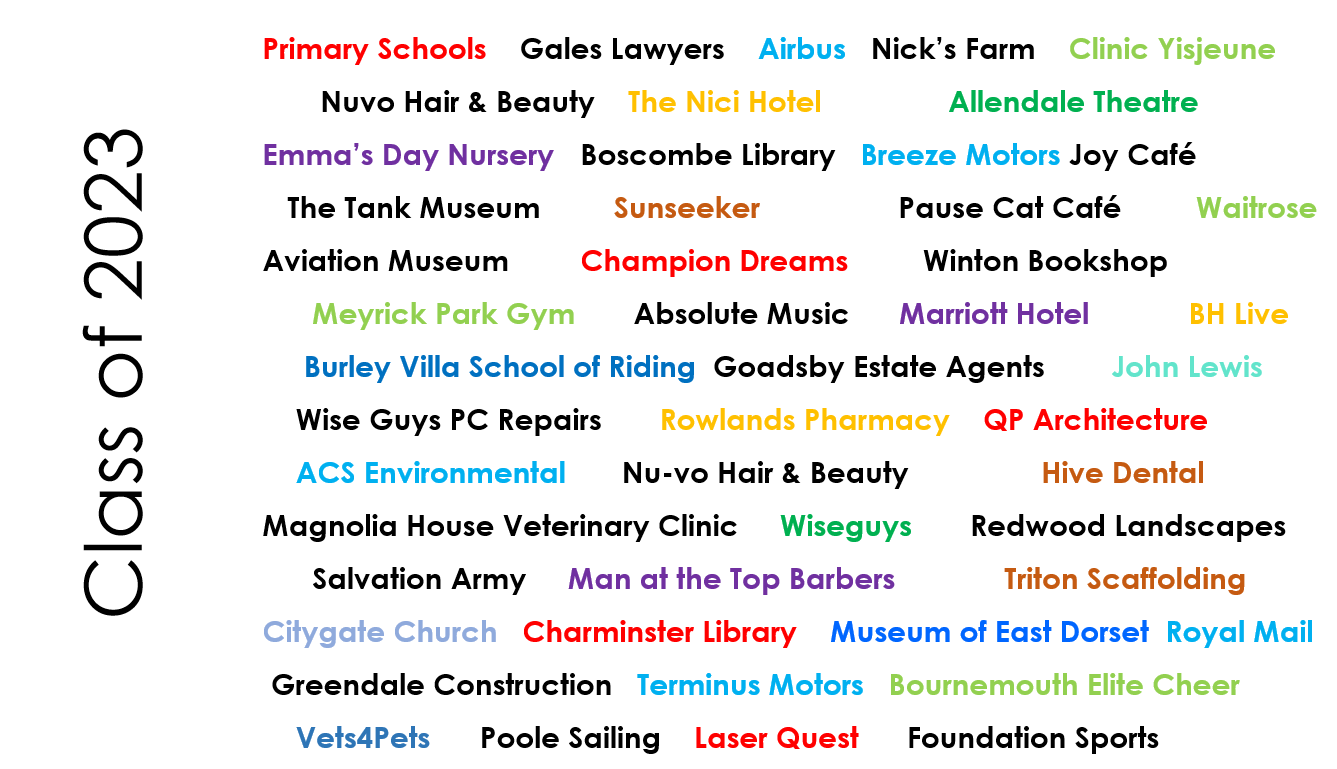 YEAR 12 STUDENTS
Students are encouraged to arrange a work experience or volunteering opportunity during the year to support with exploring careers ideas and to develop skills and experience that can be included in UCAS personal statements or if applying for degree apprenticeship programmes going forward. For some degree courses this can be an essential requirement of the application process. There will also be a Work Experience & Volunteering programme 15 - 19 July 2024.
All placements need to be confirmed by completing the Employer Agreement Form and Student Agreement Parent Consent & Medical Declaration Form attached below. We operate our work experience programmes in line with the operational guidance provided by Dorset Careers Hub. Information provided for schools, parents and employers is given in the tool kits at the bottom of this page.
Students are encouraged to use Unifrog to help research careers ideas and interests that they may wish to explore through work experience. Support is also available from the Careers Office or by emailing Careers@tbowa.org.
Volunteering can also be an excellent way in which students can gain valuable experience of work places and organisations. We are happy to provide advice or support on exploring possible opportunities.
| | |
| --- | --- |
| | Community Action Network is a charity that support and champion volunteers to promote the value of volunteering. They have a volunteering hub to search for volunteering opportunities. |
| | |
| | |
| | NHS Dorset HealthCare is responsible for all mental health services and many physical health services in Dorset, delivering both hospital and community-based care. (Opportunities are usually for post 16 students) |
| | UP in BCP list local work and volunteering opportunities |
| | Do-it search for volunteering roles |
| | V inspired search for volunteering roles |
| | Charity Organisations websites, for example: |
| | Google "Volunteer in Bournemouth" to find a wide range of local charities and organisations seeking volunteers. |
There are also opportunities to participate in virtual, online work experience and employer encounter sessions to build confidence. There are a number of organisations who offer opportunities for work experience and volunteering including the following:
| | |
| --- | --- |
| | Speakers for Schools offer FREE virtual opportunities that range from a 2-hour employer encounter to 3–5 days working with other students and employees on a particular project. |
| | Springpod offer FREE virtual opportunities and subject taster sessions across a wide range of careers and professions. |
| | INVESTIN offer work experience, subject insight and summer school programmes, online and in person. There are fees for these activities, though bursaries are sometimes available from INVESTIN for qualifying students. |
| | Medic Mentor offer virtual conferences, workshops and summer schools related to Medicine, Veterinary, Dentistry and Allied Health careers. There are fees for some of these activities, though bursaries are sometimes available for qualifying students. |
We are happy to receive requests from organisations to be added to this list.