T Levels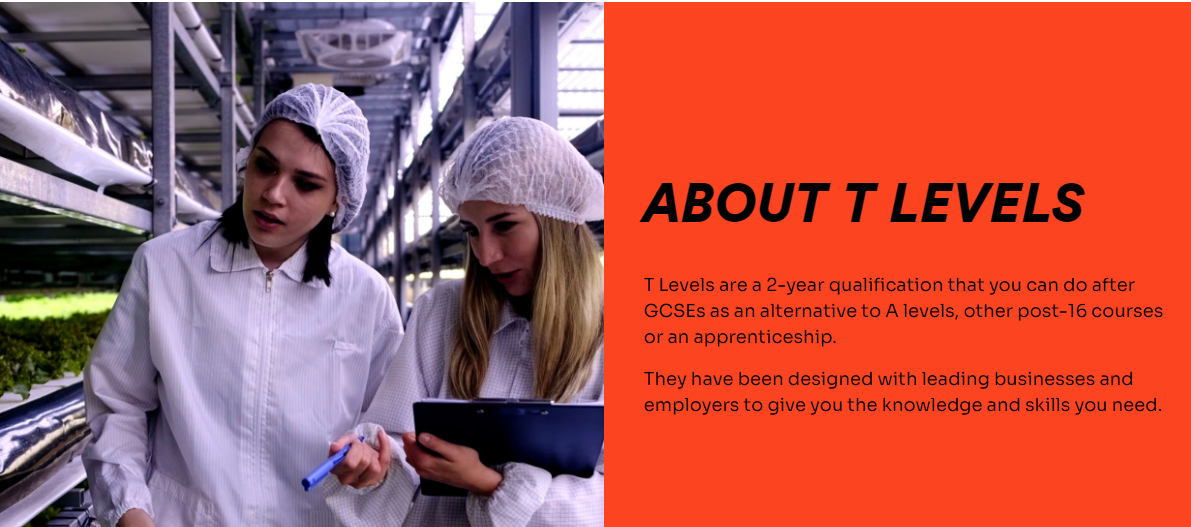 T Levels are a new qualification being rolled out to students who wish to start working towards a skilled occupation, who prefer a practical approach to learning and who want a predominantly classroom-based course.
You can find out more about T Level qualifications on the Government T Level website.
You can search available T Level qualifications here.