Labour Market Information (LMI)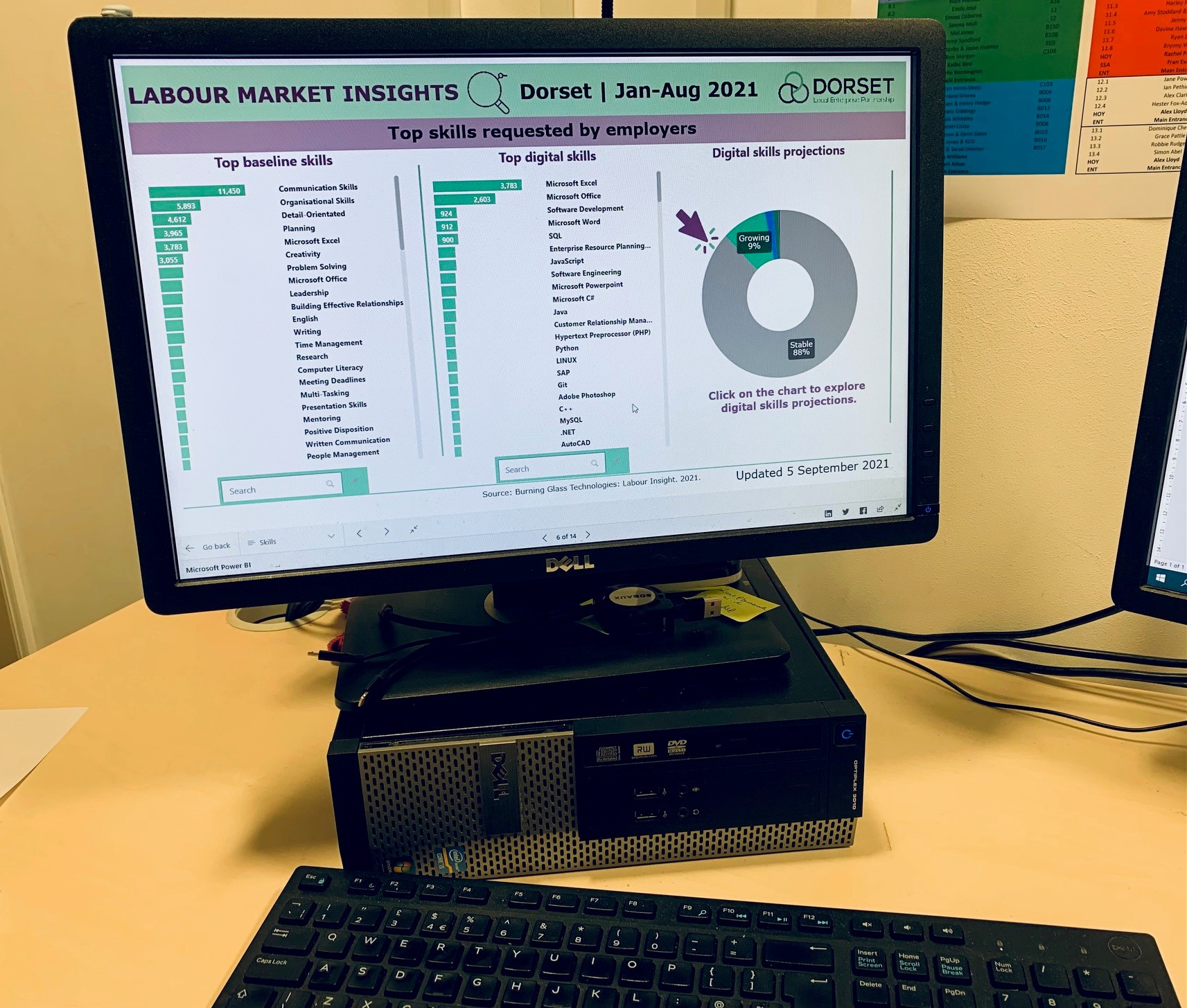 Accurate and up to date LMI can help students make informed decisions about their careers pathways. There are a number of different tools and resources that students can rely on to access up to date and accurate information.

Use Dorset labour market and skills research compiled by Dorset LEP to discover the latest insights on the changing labour market and skills landscape to help you make informed careers decisions. Identify career opportunities and fulfil your potential in Dorset. Find out how many jobs are available in Dorset and reveal industry, occupations, skills, salary, automation and education trends and explore Dorset's key sectors. You can find the latest Dorset Labour Market and Skills Insight report below.

Unifrog provides information on market growth/decline, job demand in the local area and also salary for both UK and US employment. You can 'favourite' the careers you are most interested in for future reference.

Use the Careerometer widget from the LMI For All service to find and compare different jobs using factors such as salary, working hours and predicted growth/decline in demand. Type the career or job you wish to research in the dotted square. You can add a second career to make a comparison.
You can also use the Skillsometer can help you discover what jobs you might like to do in the future. You will be presented with a series of statements. Select the emoji that shows how you feel about each statement. You will be given suggestions of jobs linked to what you most enjoy doing.